Posts by Amirarsalan Rajabi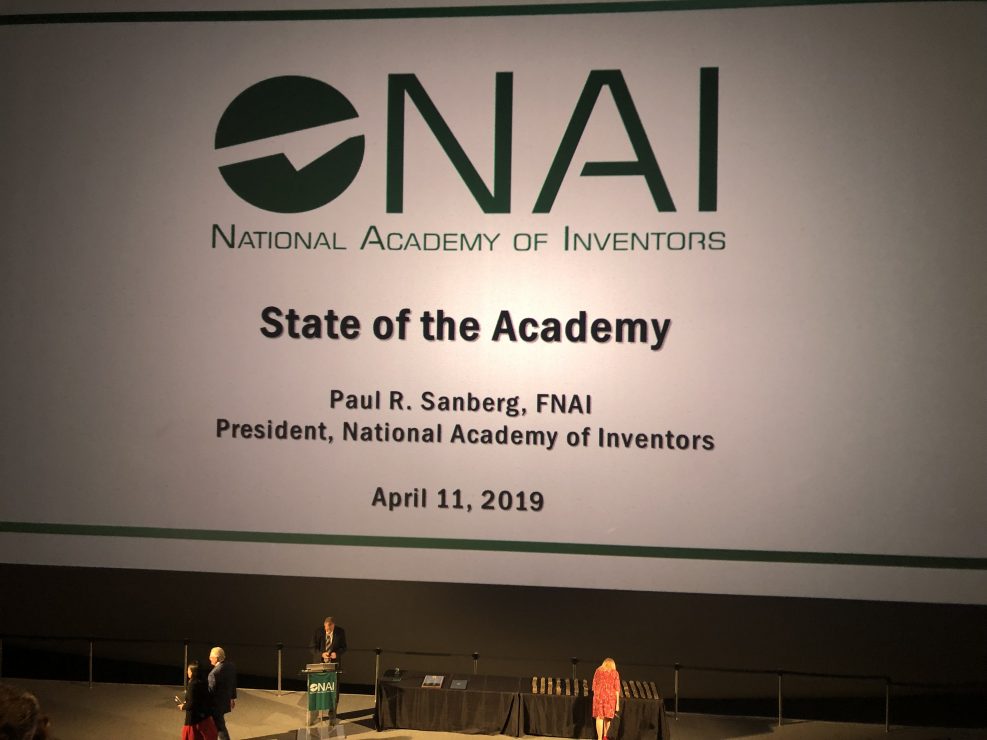 Our very own Ramya Akula was invited as UCF representative to participate in the National Academy of Inventors 2019 @ Houston, Tx
Ramya Akula:
" It is truly inspirational to interact with wonderful and successful inventors like Ellen Ochoa, NASA Astronaut that completed 1000 hrs in space and entered the Hall of Fame and Maria Oden, director of Oshman Engineering Design Kitchen, Rice University. The fun part is attending the senior fellow induction ceremony at Johnson Space Center, Houston,Texas. 

Thank You Paul R. Sanberg for inviting an honorable keynote speaker Walter Copan, Under Secretary, National Institute of Standards and Technology(NIST), U.S. Department of Commerce, on convergence #ReturnOnInvestment Initiative.

Thank You, Ivan Garibay, Tom O'Neal, and Robin Phelps for choosing me to represent UCF  Innovative students. 

Thank you, Ed Schons,the president of Florida High Tech Corridor Council for sponsoring the student representatives from University of Central Florida, University of South Florida and University of Florida to participate in National Academy of Inventors, 2019. I feel honored to be part of this conference alongside senior fellows of this profound National Academy of Investors ."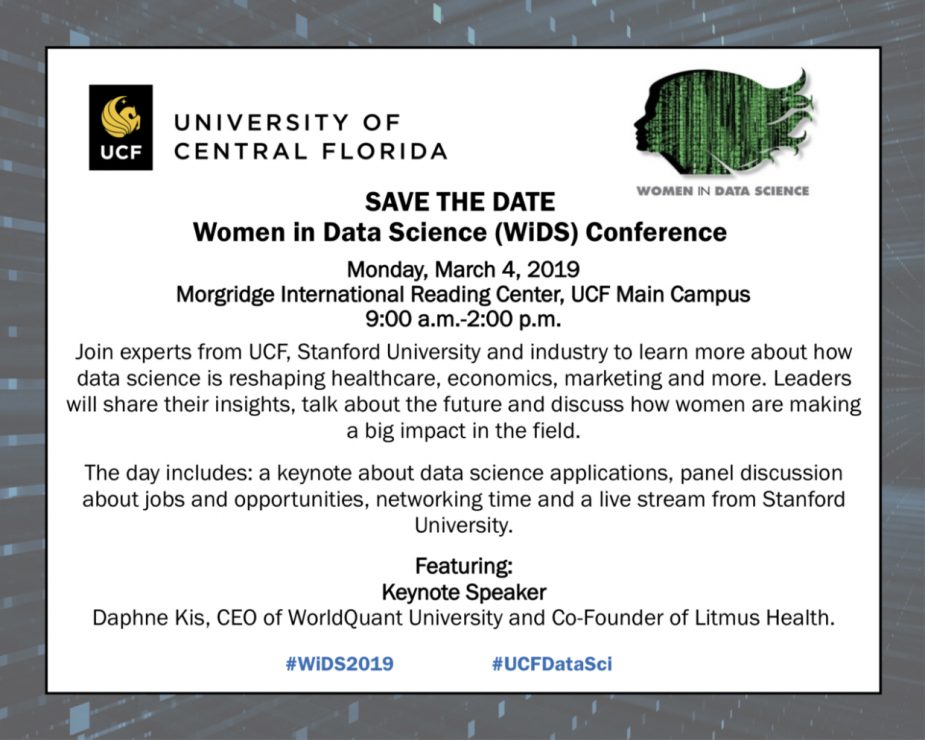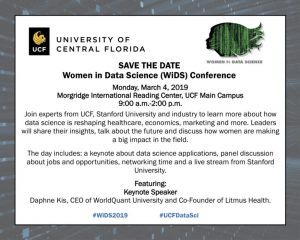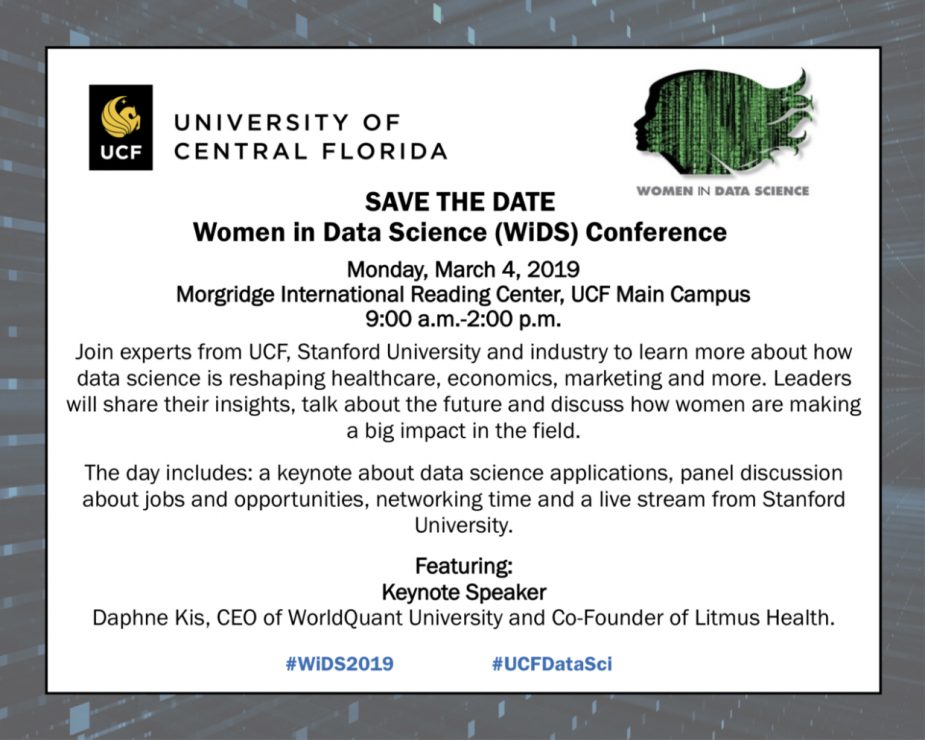 Join experts from UCF, Stanford University and Industry to learn more about how data science is reshaping healthcare, economics, marketing and more. Leaders will share their insights, talk about the future and discuss how women are making a big impact in the field.
Location: Morgridge International Reading Center, UCF Main Campus
Included: A Keynote about data science applications, panel discussion about jobs and opportunities, networking and a live stream from Stanford University!
Featured Keynote Speaker: Daphne Kis, CEO of WorldQuant University and Co-Founder of Litmus Health.
Keynote Speaker: Daphne Kis, CEO of WorldQuant University and Co-Founder of Litmus Health.
Daphne has been at the forefront of identifying, chronicling, and transforming trends in technology for over three decades. She is the CEO of WorldQuant University, a not-for-profit dedicated to advancing global education and preparing capable students across the globe for careers in research, trading, and technology. She has invested in and nurtured more than 35 start-up enterprises globally, many of which have led to successful IPOs and acquisitions. Her strong belief in the global empowerment of women in entrepreneurship has motivated her to advise and mentor organizations including SheEO, the Women's Quorum Initiative, Mindshift Capital, and the Springboard Enterprises Tech Council.
Agenda:
9:00, Introduction and Keynote Address
10:00, Panel "Disruption: How data science is reinventing industrial age processes and business operations."

11:00, Networking, Mentoring, & Refreshments
12:00, Live stream from Stanford
#WiDS2019 #UCFDataSci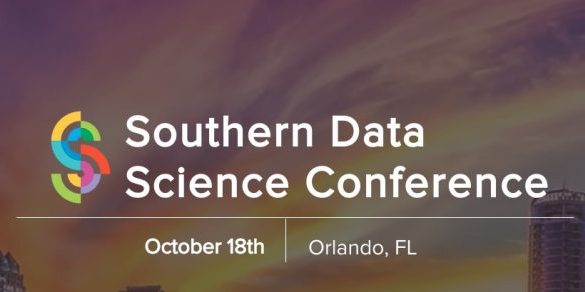 The Complex Adaptive Systems Laboratory is partnering with the Southern Data Science Conference that will be held in Orlando on October 18th, as well as co-hosting the Data Science Summit: Smart Cities of the Future to be held the following day on campus at UCF. Visit the Southern Data Science Conference and Data Science Summit: Smart Cities of the Future websites to learn more and register to attend.