University of Central Florida I-Corps Sites Program: Enhancing Technology Commercialization to Develop a World-Class Innovation Ecosystem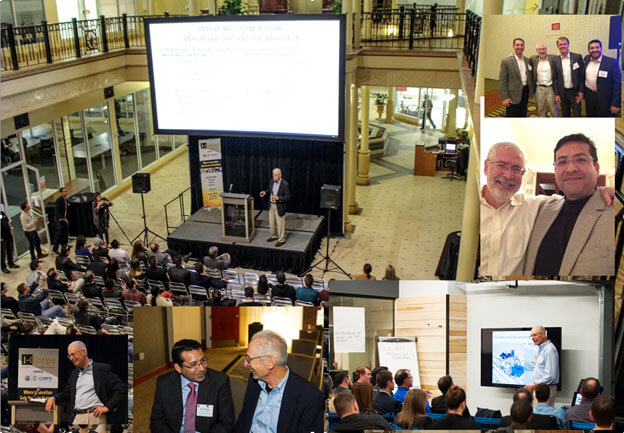 Overview:
The University of Central Florida (UCF) is a leader in research, innovation and commercialization. In the last ten years, UCF's 12 colleges and 9 multidisciplinary research centers received over $1.12 billion dollars in research funding. In 2012 UCF was ranked among the top 20 internationally by the IEEE for the power of patents earned, and in 2013 the UCF Business Incubation Program was named the Incubator Network of the Year by the National Business Incubation Association. UCF has a vibrant entrepreneurship ecosystem in support of technology entrepreneurs that translate discoveries and innovations into business ventures and economic growth.
The goal of the UCF I-Corps Sites program is to enhance the transition of UCF research into the marketplace, and to increase the number of I-Corps teams, ventures, and spin-off companies resulting from NSF funded research. The UCF I-Corps Sites program will enable the university to expand its entrepreneurship offerings to reach additional prospective and under-represented participants, and to realign its entrepreneurship programming across campus in order to create a steady supply of entrepreneurial teams for the NSF I-Corps program. The UCF I-Corps Sites program will provide entrepreneurial services to approximately 32 teams per year and consist of the following elements: (1) Recruiting technology entrepreneurial teams across UCF campus with special efforts to recruit women, underrepresented minorities, and graduate students from NSF funded laboratories. UCF will extend invitations to partner Florida universities to participate in this program. (2) Implementation of the Business Model Canvas workshop as a prerequisite for the program. (3) Direct team support will be coordinated by the existing UCF Venture Accelerator for activities such as: acquisition of fabrication materials and work at two prototyping labs; travel expenses; entrepreneurial training; booth at the "Innovation Concourse of the Southeast"; market research, legal ombudsman assistance, business planning, SBRI assistance, coaching network, investment capital assistance, and shared office space. (4) Changes in UCF entrepreneurial programming in support of the UCF I-Corps Sites program: Realignment of UCF's entrepreneurial programming to be compliant with the NSF I-Corps Sites program in terms of team composition, nature of projects, and curricula. Adjustment of UCF's curriculum from graduate and undergraduate entrepreneurship courses to raise awareness of the I-Corps Sites program and UCF technology entrepreneurial offerings. Providing faculty and students access to experience entrepreneur mentors via our mentor network.
In this project we seek increasing our understanding of the practices of entrepreneurial education and transitioning university research into the marketplace in order to continuously improve our processes, methodologies and programs. The impact of these practices will be analyzed by tracking data over time and monitoring the effects of education and entrepreneurial services on the increase of technology commercialization. In addition, the data collected will be used to conduct transformational research to further our understanding on how to build stronger and more resilient innovation ecosystems using methodologies from complexity economics and network sciences.
The University of Central Florida I-Corps Sites program will serve to enhance and strengthen Central Florida's growing and dynamic innovation ecosystem, contributing greatly towards the development of a stronger national ecosystem. UCF is Central Florida's innovation engine for the well-established high-technology cluster that includes the Institute for Simulation and Training, NASA, DOD, Disney, Universal Studios, and AE Games. UCF is also the anchor for the relatively new medial cluster at Lake Nona's Medical City that includes the UCF Health Sciences Campus, the Sanford-Burnham Medical Research Institute, and MD Anderson Orlando Cancer Research Institute. UCF is an active leader and an engaged partner in the Central Florida innovation ecosystem. UCF continuously align quality educational programs and strives for global leadership in selected areas of research that directly impact existing and emerging industry clusters in the region. UCF cultivate new and nurture existing partnerships that bring together businesses, academia, research centers, and communities to jointly deliver societal benefits such as high-value job creation, and economic growth for our region.
Principal Investigators:
Dr. Ivan Garibay
Dr. Thomas O'Neal,
Dr. Timothy Kotnour
Dr. Cameron Ford
Michael ODonnell
Jerome Engel
Partners:
University of California Berkeley

Sponsors:
National Science Foundation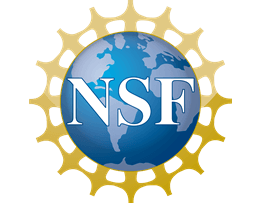 Videos/Presentations/Media:
UCF I-Corps Welcomes Co-Founder Pioneer Lean Startup
UCF I-Corps Recruiting Scientists Engineers Apply Participate
UCF embraces I-Corps to bring innovation to market faster
Nine entrepreneurial teams selected representing cross section of ucf programs
New grants to help UCF canvs launch 5m seed fund